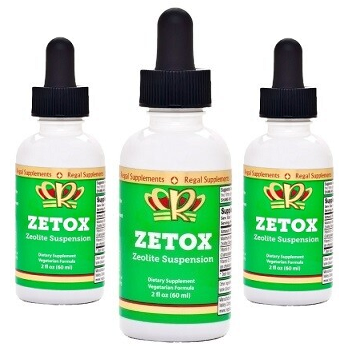 3 x Bottle of Zetox (90 day supply at 2 Full Droppers per day)
SKU 00011
Product Details
Unlike other Liquid Zeolite products ZETOX Zeolite suspension uses the highest amount of specially micronized Zeolite in a naturally antimicrobial base of proven vitamins which ensure a more effective absorbtion of Zeolite. Benefits of Zetox include:
Increases the fighting power of the immune system
Removes toxins and heavy metals from the body without side effects
Increases Alkalinity creating an environment where foreign cells can't grow
Helps the body absorb vitamins and nutrients more efficiently*
*These statements have not been evaluated by the Food and Drug Administration. This product is not intended to diagnose, treat, cure, or prevent any disease.
Save this product for later